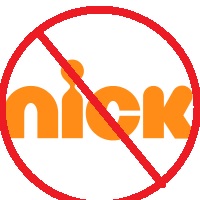 I just looked at my last posting date.  August.  What's wrong with me?  Am I the World's Greatest Procrastinator?  The World's most forgetful blogger?  The World's most indifferent typist?
It's hard to say.  Maybe I just feel like there's so much more to blogging than I'm aware of.  Maybe the rest of life keeps getting in the way and blogging actually turns out to be 57th on my priority list.  Like a delicious, but expensive Heinz brand.  Something I want to have, but don't get frequently.
Maybe I'm just concerned the topics are uninteresting.  What do people want to read about these days?  Is it why I don't blog?  Probably not.  Maybe that's where my initial research should begin.
I have a new plan where I start blogging joke origins.  Joke evolutions.  Jokes and how they've developed over the years.  You hear me tell a joke and normally it's polished, but they weren't all that way.
Or would you rather hear funny stories about my childhood?  Or being on the road?  Doesn't everyone do that?  At least, with their own childhoods?  I imagine no one is blogging mine at this point.  I can't afford a biographer yet.
I'll work on it.  Until then, enjoy this sample of what I hope will be a more frequent look into me.